Magical Woman
Pamper yourself with care from pure nature that slows ageing and enhances the unique energy of your beauty. All lovingly packaged in an exclusive gift set.
---
Magical Woman
Code: 9000000100010117
65,5

£
(

54,6

£ without VAT)
---
VAT rate:
20%
GIFT SET OF ESSENTIAL OILS AND NATURAL COSMETICS – MAGICAL WOMAN
Beauty is a concept that is not only related to outer beauty, but also to** inner beauty – stemming from inner peace and serenity.** Dear women, include in your daily rituals not only taking care of your body, but also taking care of your spirit. Stop, breathe, and forget all about it for a moment. Allow yourself to just be and relax.
Enhance these moments with the intoxicating scent of feminine essences – LEVANDER DEUX 5 ml and EUCALYPTUS CAMALDULENSIS 5 ml . Put a few drops in your diffuser and tune in to the energy coming from pure nature.
Skin. A place that reveals a lot about you. It is inscribed with all the joys, pains and powerful experiences that are a normal part of life. So don't forget her and reward her with proper, deep-acting care from pure nature – GOLD SERUM 50 ml and "LIFTING MASQUE 50 ml":**[https://bewit.love/…masque-50ml/] .
Purely natural essential oils and cosmetics are the epitome of superior care. ** Invite the power of pure nature into your life and awaken your inner woman**, who may be oppressed.
GOLD SERUM
A bioactive phytonutrient serum that restores youthful vitality and elasticity to the skin. In addition, it reduces fine lines and wrinkles.
LIFTING MASQUE
A highly effective mask with a firming effect that ensures thorough hydration of the skin. It represents a suitable alternative in the fight against premature ageing.
LEVANDER DEUX
A carefully prepared blend of essential oils that will leave you feeling fresh, soft and beautiful.
EUCALYPTUS CAMALDULENSIS
Its fresh, distinctive yet calming aroma dispels melancholy and restores a positive outlook.
The gift pack includes:
European Parliament regulations do not allow us to make unapproved health claims on products. This is not even possible where these health claims are confirmed by scientific studies. It is also not possible to make health claims here in the context of personal experience and references. We therefore refer you to other sources for more detailed information.
Customers reviews
Jana Pechancová
10.03.2023 14:00
Kolegyne mi dala vyzkouset GOLD SERUM… no a to musim mit, je uzasne, heboucke, rychle se vpije, nelepi, plet je hydratovana, vyzivena. Tak sem zacala lustrovat na strankach BEWIT a hle – ono je v sade a vychazi to financne sice draz ale jsou tam 4…
---
View all (1)
Technology and production process
100% pure and natural
All ingredients contained in the product are 100% pure and natural and non-synthetic.
AHINSA
Our ethical approach is based on respect for all living things = we have not, do not and will never in the future test our products on animals.
CTEO®
The CTEO® pictogram is an expression of the BEWIT standards and protocols by which we check the quality of our essential oils. These include procedures for sourcing, transporting, storing, packaging and shipping essences. 
To ensure maximum results every time, we make our essential oils from plants that come from the best sources around the world. We select our ingredients with an emphasis on scientific knowledge, historical wisdom, the legacy of our ancestors and practical results.
Laboratory tested
We check the exact composition and quality of essential oils at a unique level in our laboratory in Ostrava. For more information on the methods by which we discover the secrets of these unique gifts of nature, se you could find out here . 
Did you know that you can download the oil analysis on the tab of each product, under the "Downloads" tab? Or just take a look at the a sample example ofPalmarosa essential oil.
Pyramidised
To significantly improve the properties, quality, durability and efficiency of the product, we apply harmonising pyramidal energy to it during processing, storage and shipping. More information about BEWIT pyramids here.
View all (5)
---
Disclaimer: The information presented on this website is presented for the sole purpose of sharing and promoting personal education. It is not intended to replace an personal relationship with a physician or qualified health care professional. It is not intended to alleviate or cure any medical or psychological condition, nor to act as a preventative measure, nor to diagnose or encourage such activity. If you are currently under medical care, or undergoing any medical treatment, you should consult with your treating physician regarding changes in diet or changes in relation to the information described.
This information is not intended as medical advice, but rather as a sharing of knowledge and information. We encourage you to form your own opinion about health care in collaboration with a qualified health care professional and make your own decisions based on your judgment and research. These statements have not been evaluated by regulatory authorities. We encourage you to do your own individual research before making a purchase or decision.
---
Česky (1)
---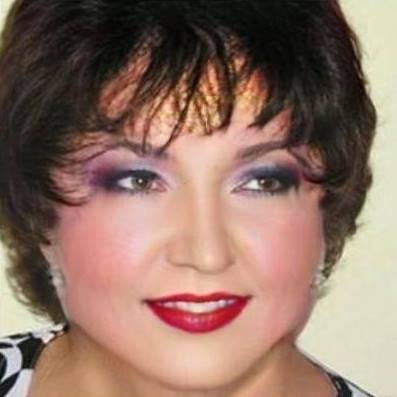 Jana Pechancová
Česky
Kolegyne mi dala vyzkouset GOLD SERUM... no a to musim mit, je uzasne, heboucke, rychle se vpije, nelepi, plet je...
Kolegyne mi dala vyzkouset GOLD SERUM… no a to musim mit, je uzasne, heboucke, rychle se vpije, nelepi, plet je hydratovana, vyzivena. Tak sem zacala lustrovat na strankach BEWIT a hle – ono je v sade a vychazi to financne sice draz ale jsou tam 4 vyrobky. Tak lustruju dal – v sade je maska LIFTING MASQUE a dve esence, tim padem je to absolutne nejvyhodnejsi. Maska je sice tekutejsi hneda, ale na pleti se hned vstreba, je moc prijemna. Navic eukalyptus a levandule mi bude delat prijemnou vuni z noveho difuzeru od BEWITU. Dobre sem nakoupila!!!!
Logged-in customers may find the reviews useful.