The product description is under translation. We're kind to your patience. More information can be obtained by e-mail or phone. Thank you for your understanding.
---
Ingredients (INCI)
:
Red Orange
(Citrus sinensis oil)
*
Ylang Ylang
(Cananga odorata oil)
*
Benzoin
(Styrax benzoin oil)
*
Gurjum Balsam
(Dipterocarpus turbinatus oil)
*
Geranium
(Pelargonium graveolens oil)
*
Red Mandarin
(Citrus reticulata oil)
*
Patchouli
(Pogostemon cablin oil)
*
Rosewood
(Aniba rosaeodora oil)
*
Frankincense
(Boswellia serrata oil)
*
Copaiba
(Copaifera officinalis oil)
*
Palo Santo
(Bursera graveolens oil)
*
German chamomile
(Matricaria chamomilla oil)
*
Boswellia carterii
(Boswellia carterii oil)
*
Rose
(Rosa centifolia oil)
*
Růže Damascenská
(Rosa damascena oil)
*
*CTEO – Certified Therapeutic Essential Oils
---
Nařízení Evropského parlamentu nám neumožňují uvádět u výrobků neschválená zdravotní tvrzení. Není to možné ani v případech, kdy jsou tato zdravotní tvrzení potvrzená vědeckými studiemi. Zdravotní tvrzení zde není možné uvádět ani v rámci osobních zkušeností a referencí. Pro zjištění podrobnějších informací Vás proto odkazujeme na jiné zdroje.
---
Všechny směsi esenciálních olejů BEWIT® (CTEO® - Certified Therapeutic Essential Oils) jsou pečlivě vyrobeny a harmonizovány z důkladně vybraných silic pro dosažení maximálních výsledků. Pochází ze sklizní z nejlepších zdrojů z celého světa. Jednotlivé složky byly vybrány s důrazem na vědecké poznatky, historickou moudrost, odkaz našich předků a praktické výsledky. Vše smícháno a podpořeno jedinečnými postupy pyramidizování (PYRAMIDIZED®), BEWIT SPAGYRIC, GEMSTONE BALANCED a MERKABA FREQUENCY pro dosažení kombinace, největší síly a účinnosti.
---
---
Designated for use in the aroma lamps and diffusers and for the direct inhalation. Do not take internally. Do not apply undiluted to the skin. Keep away from children.
Disclaimer: The information given on this website is presented only with the intention of providing and supporting personal awareness. It is not intended to replace the individual relationship you have with your doctor or qualified medical professional. The intention is not to alleviate or treat any medical or psychological conditions or to provide prevention or diagnosis or to encourage such activities. If you are currently under medical care or undergoing any medical treatment, consult your doctor about any changes in your diet or changes in relation to the reported information.
This information is not meant to be medical advice, rather a platform for sharing knowledge and information. We urge you to reach your own opinion about your cooperation with a qualified medical professional and make your decisions based on your own sound judgment and research. This statement has not been evaluated by any regulatory authorities. We recommend that you conduct your own individual research prior to purchasing something or making a decision.
---
Česky (1)
---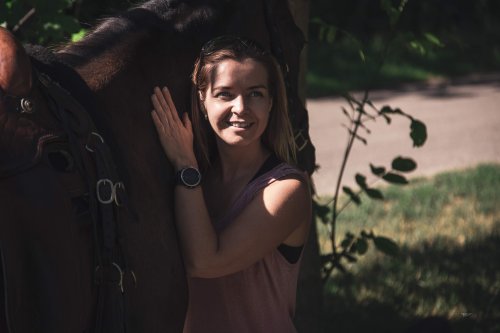 Monika Krčková
Před 50 dny
11.09.2020 14:17
Česky
Tato směs je pro mě výjimečná. Při dnešní zrychlené době se nám velmi často stává, že nejsme v přítomnosti, ale...
Tato směs je pro mě výjimečná. Při dnešní zrychlené době se nám velmi často stává, že nejsme v přítomnosti, ale přemýšlíme nad věcmi, které se již staly, nebo bloumáme v budoucnosti a při představě co bude dál jsme roztržití a nejsme přítomní v daném okamžiku. A právě tato směs Now = teď mi umožňuje soustředit se jen na přítomný okamžik a věnovat se naplno činnosti, kterou chci dělat. Ať už směs použiji do aroma difuzéru nebo aplikuji do dlaní a chvíli inhaluji, tato vůně ve mě vyvolá pocit klidu, vyrovnanost a soustředěnost.
Přihlášení zákazníci mohou hodnocení označit jako užitečné.