The intention of this blend is to inspire and provide inspiration and thoughts anchor to perceive better the miracle of self-awareness. Aroma creates a space where it is possible to perceive in silence and to have the experience with the attitude of resignation.
This blend combines the aromas and the effects of the three basic essential oils: frankincense, laurel and myrrh.
Laurel essence has fresh, medical, camphor, sweet and slightly cinnamon scent that can reinforce confidence and elevate the mind. Aroma of the boswellia oil is rather resinous, balsamic, rich, slightly camphor and with the citrus notes. Delivers the appeasement, gentle mollification, greater concentration and purification of the intellect. Therefore it is also used during meditation like myrrh. It can additionally benefit your intellect, which is more balanced, cleaned and grounded.
This blend also sends the message that no one is alone. Sometimes it does not look like that but we are surrounded by positive space. The wisdom of the nature, of the God or the universe is everywhere around us and we are always accompanied by it. We were born to win, not to get commanded.
Step forward to discover the secret that is hiding behind these two words – I am.
Warning:
---
Ingredients (INCI)
:
Frankincense
(Boswellia serrata oil)
*
Laurel
(Laurus nobilis oil)
*
Myrrh
(Commiphora myrrha oil)
*
*CTEO – Certified Therapeutic Essential Oils
---
Nařízení Evropského parlamentu nám neumožňují uvádět u výrobků neschválená zdravotní tvrzení. Není to možné ani v případech, kdy jsou tato zdravotní tvrzení potvrzená vědeckými studiemi. Zdravotní tvrzení zde není možné uvádět ani v rámci osobních zkušeností a referencí. Pro zjištění podrobnějších informací Vás proto odkazujeme na jiné zdroje.
---
Všechny směsi esenciálních olejů BEWIT® (CTEO® - Certified Therapeutic Essential Oils) jsou pečlivě vyrobeny a harmonizovány z důkladně vybraných silic pro dosažení maximálních výsledků. Pochází ze sklizní z nejlepších zdrojů z celého světa. Jednotlivé složky byly vybrány s důrazem na vědecké poznatky, historickou moudrost, odkaz našich předků a praktické výsledky. Vše smícháno a podpořeno jedinečnými postupy pyramidizování (PYRAMIDIZED®), BEWIT SPAGYRIC, GEMSTONE BALANCED a MERKABA FREQUENCY pro dosažení kombinace, největší síly a účinnosti.
---
---
Designated for use in the aroma lamps and diffusers and for the direct inhalation. Do not take internally. Do not apply undiluted to the skin. Keep away from children.
Disclaimer: The information given on this website is presented only with the intention of providing and supporting personal awareness. It is not intended to replace the individual relationship you have with your doctor or qualified medical professional. The intention is not to alleviate or treat any medical or psychological conditions or to provide prevention or diagnosis or to encourage such activities. If you are currently under medical care or undergoing any medical treatment, consult your doctor about any changes in your diet or changes in relation to the reported information.
This information is not meant to be medical advice, rather a platform for sharing knowledge and information. We urge you to reach your own opinion about your cooperation with a qualified medical professional and make your decisions based on your own sound judgment and research. This statement has not been evaluated by any regulatory authorities. We recommend that you conduct your own individual research prior to purchasing something or making a decision.
---
Česky (1)
---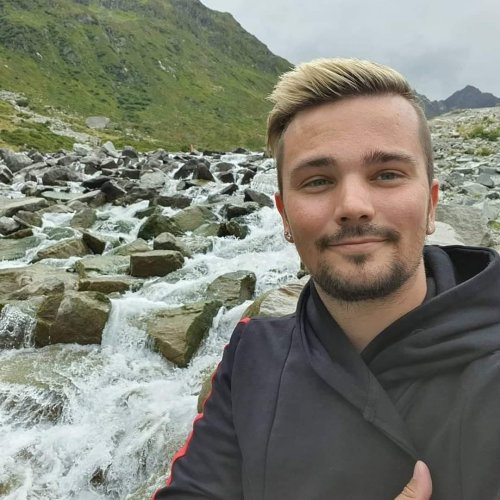 Roman Kerďo
Před 5 dny
18.10.2020 21:52
Česky
Další favorit kterého jsem si oblíbil, příjemná vůně, když si ho dám v práci do difuzéru, jsem úplně spokojený a...
Další favorit kterého jsem si oblíbil, příjemná vůně, když si ho dám v práci do difuzéru, jsem úplně spokojený a pocitu vděčnost, tento olejíček je parádní. Cítím z něho, obrovskou velikost. Děkuji za něj :)
Přihlášení zákazníci mohou hodnocení označit jako užitečné.