Mandarin essential oil is rich in limonene and its properties were investigated in more than 50 clinical studies. It also belongs to a group of the antioxidants.
Cold pressed, RAW Yellow Mandarin essential oil harmonizes and strengthens the sleep. Greatly helps to reconcile the child's psyche.
English name: Clementine Mandarin
Latin name: Citrus clementina
Country of origin: Italy
Warning: Essential oil is phototoxic. Please avoid the application to the skin that will be exposed to direct sunlight or UV light in the next 36 hours.
---
Nařízení Evropského parlamentu nám neumožňují uvádět u výrobků neschválená zdravotní tvrzení. Není to možné ani v případech, kdy jsou tato zdravotní tvrzení potvrzená vědeckými studiemi. Zdravotní tvrzení zde není možné uvádět ani v rámci osobních zkušeností a referencí. Pro zjištění podrobnějších informací Vás proto odkazujeme na jiné zdroje.
---
Všechny esenciální oleje BEWIT® (CTEO® - Certified Therapeutic Essential Oils) jsou pečlivě vyrobeny a harmonizovány pro dosažení maximálních výsledků. Pochází ze sklizní z nejlepších zdrojů z celého světa. Harmonie silic je podpořena jedinečnými postupy pyramidizování (PYRAMIDIZED®), BEWIT SPAGYRIC, GEMSTONE BALANCED a MERKABA FREQUENCY pro dosažení harmonie, největší síly a účinnosti.
---
---
Designated for use in the aroma lamps and diffusers and for the direct inhalation. Do not take internally. Do not apply undiluted to the skin. Keep away from children.
Disclaimer: The information given on this website is presented only with the intention of providing and supporting personal awareness. It is not intended to replace the individual relationship you have with your doctor or qualified medical professional. The intention is not to alleviate or treat any medical or psychological conditions or to provide prevention or diagnosis or to encourage such activities. If you are currently under medical care or undergoing any medical treatment, consult your doctor about any changes in your diet or changes in relation to the reported information.
This information is not meant to be medical advice, rather a platform for sharing knowledge and information. We urge you to reach your own opinion about your cooperation with a qualified medical professional and make your decisions based on your own sound judgment and research. This statement has not been evaluated by any regulatory authorities. We recommend that you conduct your own individual research prior to purchasing something or making a decision.
---
Česky (1)
---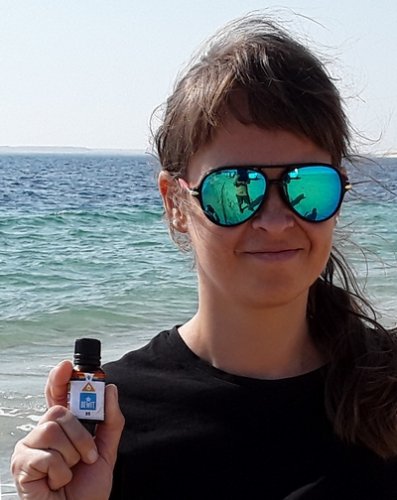 Marcela Sovadinová
Před 188 dny
14.10.2020 15:57
Česky
Klementinka je roztomilé a radostné pohlazení. Ovocná, svěží vůně, sladkokyselkavá, jemná, vám zvedne náladu! Neurazí a určitě si ji zamilují...
Klementinka je roztomilé a radostné pohlazení. Ovocná, svěží vůně, sladkokyselkavá, jemná, vám zvedne náladu! Neurazí a určitě si ji zamilují i děti.
Přihlášení zákazníci mohou hodnocení označit jako užitečné.