The product description is under translation. We're kind to your patience. More information can be obtained by e-mail or phone. Thank you for your understanding.
---
Ingredients (INCI)
:
BIO OLIVOVÝ OLEJ
(Helianthus annuus seed oil)
BIO OLIVOVÝ OLEJ
(Prunus armeniaca kernel oil)
BIO OLIVOVÝ OLEJ
(Simmondsia chinensis seed oil)
Gurjum Balsam
(Dipterocarpus turbinatus oil)
*
Tea tree
(Melaleuca alternifolia oil)
*
Thyme
(Thymus vulgaris oil)
*
Basil
(Ocimum basilicum oil)
*
Frankincense
(Boswellia serrata oil)
*
Geranium
(Pelargonium graveolens oil)
*
Levandule Bulharsko
(Lavandula angustifolia oil)
*
Carrot, Seed
(Daucus carota sativa oil)
*
Marjoram
(Origanum majorana oil)
*
Juniper
(Juniperus communis oil)
*
Růže Damascenská
(Rosa damascena oil)
*
Rose
(Rosa centifolia oil)
*
Helichrysum France
(Helichrysum italicum oil)
*
Vetiver
(Vetiveria zizanoides oil)
*
Myrrh
(Commiphora myrrha oil)
*
Boswellia carterii
(Boswellia carterii oil)
*
Sandalwood
(Santalum Album oil)
*
Spikenard
(Nardostachys jatamansi oil)
*
German chamomile
(Matricaria chamomilla oil)
*
*CTEO – Certified Therapeutic Essential Oils
---
Nařízení Evropského parlamentu nám neumožňují uvádět u výrobků neschválená zdravotní tvrzení. Není to možné ani v případech, kdy jsou tato zdravotní tvrzení potvrzená vědeckými studiemi. Zdravotní tvrzení zde není možné uvádět ani v rámci osobních zkušeností a referencí. Pro zjištění podrobnějších informací Vás proto odkazujeme na jiné zdroje.
---
Všechny směsi esenciálních olejů BEWIT® (CTEO® - Certified Therapeutic Essential Oils) jsou pečlivě vyrobeny a harmonizovány z důkladně vybraných silic pro dosažení maximálních výsledků. Pochází ze sklizní z nejlepších zdrojů z celého světa. Jednotlivé složky byly vybrány s důrazem na vědecké poznatky, historickou moudrost, odkaz našich předků a praktické výsledky. Vše smícháno a podpořeno jedinečnými postupy pyramidizování (PYRAMIDIZED®), BEWIT SPAGYRIC, GEMSTONE BALANCED a MERKABA FREQUENCY pro dosažení kombinace, největší síly a účinnosti.
---
---
Designated for use in the aroma lamps and diffusers and for the direct inhalation. Do not take internally. Do not apply undiluted to the skin. Keep away from children.
Disclaimer: The information given on this website is presented only with the intention of providing and supporting personal awareness. It is not intended to replace the individual relationship you have with your doctor or qualified medical professional. The intention is not to alleviate or treat any medical or psychological conditions or to provide prevention or diagnosis or to encourage such activities. If you are currently under medical care or undergoing any medical treatment, consult your doctor about any changes in your diet or changes in relation to the reported information.
This information is not meant to be medical advice, rather a platform for sharing knowledge and information. We urge you to reach your own opinion about your cooperation with a qualified medical professional and make your decisions based on your own sound judgment and research. This statement has not been evaluated by any regulatory authorities. We recommend that you conduct your own individual research prior to purchasing something or making a decision.
---
Magyar (1)
---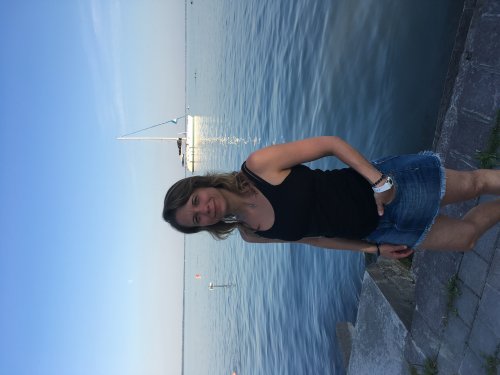 Kocsis Tímea
Před 16 dny
05.04.2021 15:36
Magyar
Egy teljesen új élményem és tapasztalatom volt a Gold He olaj keverékkel. Túráztunk a párommal és egy elég bokros részen...
Egy teljesen új élményem és tapasztalatom volt a Gold He olaj keverékkel. Túráztunk a párommal és egy elég bokros részen mentünk keresztül. Figyelmetlen voltam kicsit és egy elég nagy tüske belement a hüvelyk ujjamba. Eltávolítottam gyorsan. Kis idő múlva irtózatos fájdalmat és lüktetést éreztem benne. Átfutott az agyamon, hogy mi is van nálam, és mivel is tudnám a fájdalmat csillapítani. Egyetlen egy olaj volt a hátizsákomban, a Gold He. Gondoltam veszteni valóm nincs. Így bekentem vele. Pár másodperc múlva már enyhült is a fájdalmam. És áldottam az olajat és magamat is, hogy nálam volt ez a segítség. Azóta kisebb sérülésre is használtam. A gyulladást is lehúzta a sérült területről. Gyorsan gyógyult mindegyik. Köszi Bewit! ❤️
Přihlášení zákazníci mohou hodnocení označit jako užitečné.