The product description is under translation. We're kind to your patience. More information can be obtained by e-mail or phone. Thank you for your understanding.
---
Ingredients (INCI)
:
Azadirachta indica seed oil
Ricinus communis seed oil
Vitis vinifera seed oil
Sesamum indicum seed oil
Triticum vulgare germ oil
Perilla ocymoides seed oil
Cinnamomum zeylanicum leaf oil
Citrus limon peel oil
Citrus sinensis peel oil
Moringa oleifera seed oil
Helianthus annuus seed oil
Cedrus deodara wood oil
Dipterocarpus turbinatus balsam oil
Cymbopogon citratus leaf oil
Foeniculum vulgare oil
Boswellia serrata oil
Carthamus tinctorius seed oil
Prunus avium seed oil
Lavandula angustifolia oil
Olea europaea fruit oil
Cannabis sativa seed oil
Prunus amygdalus dulcis oil
Pelargonium graveolens flower oil
Rosmarinus officinalis leaf oil
Juniperus communis fruit oil
Citrus paradisi peel oil
Apium graveolens seed oil
Cupressus sempervirens leaf oil
Styrax benzoin resin oil
Juglans regia seed oil
Persea gratissima oil
Castanea sativa bud extract
Argania spinosa kernel oil
Fagus sylvatica bud extract
Prunus avium bud extract
Prunus cerasus bud extract
Juglans regia bud extract
Malus domestica bud extract
Tilia cordata bud extract
Cratageus laevigata leaf / flower extract
Rosa canina seed oil
Chamomilla recutita flower oil
Commimphora myrrha oil
Daucus carota sativa root extract
Opuntia ficus-indica seed oil
limonene
eugenol
geranial
neral
linalool
benzyl benzoate
geraniol
benzyl alcohol
citronellol
cinnamyl alcohol
safrole
---
Magyar (1)
---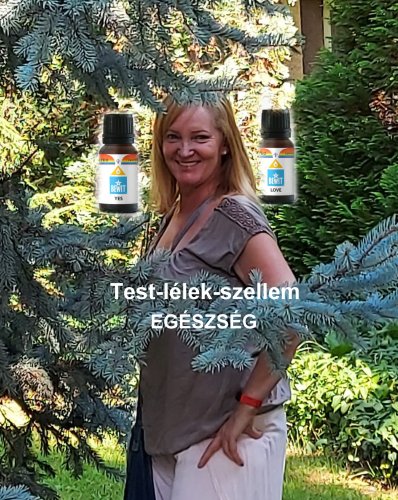 Timea Fábián
Před 213 dny
22.09.2020 20:24
Magyar
Sziasztok! Az arcmasszázs után a képek magukért beszélnek: kisimult, élettel teli bőr és a textúrája valami csodásan finom és az...
Sziasztok! Az arcmasszázs után a képek magukért beszélnek: kisimult, élettel teli bőr és a textúrája valami csodásan finom és az illata mennyei! Ezt a sérumot használom az arcmasszázs során a Cleanser tisztító olaj és tömjén víz után! A masszázs során cseppentek 2–3 cseppet a gold szérumból az arcara és mikor a szemnél maszírozok oda az eye szérumból 1–1 cseppet a szem alá. Gyönyörű finom , kipirult csodás arcbőr a végeredmény! Napi szinten használom magamon és finom puha bőr mint a bab popsi! A vendég tapasztalata a masszázs után: Nagyon jól éreztem magamat az arcmasszázs közben! Teljesen ki tudtam kapcsolni, pihenni. ?Ott voltam a pillanatban, és élveztem a nyugalmat. ?Nem csak az arcbőröm, de a testem és a lelkem is feltöltődött energiával. Az arcbőröm azóta is puha, kellemes érintésű. ?Köszönöm Neked Timi! ❤ Bátran ajánlom bárkinek! Köszönöm BEWIT, hogy megtaláltam ennyi év után ami az én vízhiányos érett bőrömre a legalkalmasabb és természetes összetevőkből áll!!!! LOVE BEWIT!!!!
Přihlášení zákazníci mohou hodnocení označit jako užitečné.