BEWIT® PRAWTEIN® REISHI PLUS
The synergy created by the combination of reishi and other great ingredients and superfoods co-creates REISHI PLUS to form an extraordinarily supportive natural supplement. The bioactive compounds of the "queen of medicinal mushrooms" support immunity and a healthy circulatory system.
---
1 pc
Code: 3400100100000007
20,6

£
(

20,6

£ without VAT)
---
Availability:
More than 10 pieces
VAT rate:
0%
---
The basis of PRAWTEIN
Organic, RAW fermented unroasted cocoa beans
Omega complex (BIO, RAW algae) - macerate
Dried cane juice (BIO Panela, Rapadura)
Gemma complex (BIO) - extract from tree buds
CTEO® Essential oils
Light a gold essence
PRAWTEIN® REISHI with vitality from the queen of mushrooms
"Smart mushroom" or "divine mushroom". We are talking about the world-famous medicinal mushroom Lescocorca glossy, or Reishi. [1] In Japan, China, and Korea, it has been considered one of the best remedies for total vitality for centuries, and its incredible effects can be traced in all extant writings of traditional Chinese medicine. [2,3] Because of its unique, biologically active compounds and remarkable effects, Reishi has become one of the most studied mushrooms in the world. Of all medicinal mushrooms, it is the queen mushroom. [1,2,3]
Promoting mental balance
In addition, the composition of REISHI PLUS is also supplemented with red reishi extract, which is credited with an even higher content of active ingredients. Together with the exquisite Peruvian watercress, sacred frankincense, the Ayurvedic blend Triphala and other ingredients, prawtein REISHI PLUS is thus a completely exceptional support and at the same time a persistent guide to mental balance.
Health claims from the so-called ON HOLD list
Reishi:
Natural defenses – immune system
Normal function of the circulatory system
Normal blood cholesterol levels
ON HOLD list – This is a list of substances and their relationship to health that have been sent to the Authority EFSA for assessment but EFSA has not yet issued an expert opinion or the EC has not yet issued a decision. Please note that these claims are temporary.
Cocoa beans – the indispensable basis for all the right proteins
The basic ingredient of prawteins is 100% natural BIO RAW fermented unroasted cocoa beans. After drying in the sun, these cocoa beans are stripped of their skins and crushed into nibs. These are then ground together with the other ingredients into a uniform mass – the resulting prawtein – in the gentlest way yet.
The unroasted cocoa beans themselves are an important source not only of a wide range of vitamins, minerals and valuable phytonutrients, but also of quality cocoa butter, vegetable proteins and effective antioxidants. In addition, cocoa beans of this quality are the best natural source of large amounts of easily digestible magnesium and the necessary organic sulphur.
Extracts from seaweed and plant buds
BIO RAW OMEGA COMPLEX enriches the composition of the product with valuable, easily absorbed extracts from BIO certified seaweed. These are sourced from the west coast of Ireland, the cleanest waters of the North Atlantic. The extracts from the buds, which are part of the BIO RAW GEMMA COMPLEX, complement the product's com­position with substances involved in the protection and construction of new plant systems.
Together with certified CTEO® essential oils, dried herbs, exceptional superfoods and natural sweeteners, our pravteins represent a completely unique product of the highest possible quality.
11 reasons to choose PRAWTEIN REISHI PLUS
Ingredients supplemented with the medicinal mushroom Glossy Cork, Reishi.
100% will delight all vegetarians and vegans.
It is exclusively from natural ingredients of the highest quality.
You will not find any synthetic dyes, fillers, stabilizers,…
Most of the ingredients are BIO RAW certified quality and many also come from the wild.
The herbs and buds are hand-picked at the foot of the Beskydy Mountains and dried in the sun.
Contains CTEO® therapeutic grade essential oils.
Process temperatures do not exceed 42°C, which is the most gentle processing method to date.
It is produced in small batches in our production plant in Ostrava.
Cultivation, production, testing and inspection involve a high proportion of manual labour.
Each prawtein is produced with love and tender care by all involved.
Prawtein is still alive
Gentle handling, 100% natural raw materials and low processing temperatures. This is the combination that keeps prawtein with maximum amount of vital enzymes = still alive.
Evidence of this liveliness can be seen in the slight enzymatic changes in texture and aroma. This is despite the fact that the composition of prawtein is completely unchanged… Even in the wild, these changes are natural and desirable.
**Every prawtein is completely safe. The naturally occurring antioxidants, the high proportion of quality fats and the essential substances with preservative activity help it to do so.
Without tempering and with patina on the surface
In order to comply with the RAW product principles, the so-called tempering is omitted during production. This usually takes place at temperatures of around 47 °C or more. The cocoa butter then naturally forms relatively stable, sharp-edged crystals and the partially released fat is allowed to rise to the surface of the product = patina.
Each prawtein contains different ingredients which can colour the patina formed in this way in different shades. However, these are not at all detrimental.
Beige shades – superfoods such as maca peruviana, carob,…
Green shades – herbs (five-leaf gynostemma, stinging nettle,…) or seaweeds (saw palmetto, Atlantic spirulina,…).
And other colour shades that vary depending on the type of prawtein.
Completely unique prawtein production
BEWIT® PRAWTEIN® products fulfill all RAW principles – with the most gentle technology of today, we regulate the temperature of the production process so that it does not exceed 42°C. This prevents the loss of valuable, heat-labile substances and naturally occurring enzymes = no unnecessary degradation of the final product.
We have designed the composition of the prawteins themselves so that not a single pinch of stabilizers, dyes, fillers and other synthetic substances are needed. We have based our development and production on the latest science, current scientific studies and procedures, as well as the experience of our ancestors. We also adhered to the principles of SPAGYRIA – perfect plant processing techniques that are not commonly practiced.
The Inherent elements of LIGHT ESSENCE and GOLD ESSENCE are also completely unique, and we use 24k gold in their production. However, the precise manufacturing processes are a BEWIT® trade secret.
Dosage
3 times a day 1–3 espresso spoons (1 espresso spoon 2 g). The neck of the bottle has been chosen so that no more than an espresso spoon will pass through it.
Note:
Do not exceed the recommended daily dose.
This product is not intended to replace a varied and balanced diet.
Keep out of reach of children. Not suitable for children under 3 years of age, pregnant and lactating women.
Store dry, protect from heat.
PRAWTEIN REISHI PLUS contains:
BIO RAW Theobroma Cacao / Cocoa Beans
BIO RAW OMEGA COMPLEX (Fucus Serratus / Seaweed, Fucus Vesiculosus / Bubblegum, Ascophyllum Nodosum / Seaweed, Pelvetia Canaliculata / Seaweed, Laminaria Japonica / Kombu Seaweed, Himanthalia Elongata / Seaweed, Ulva Spiralis / Atlantic Spirulina, Saccharina Latissima / Sugar Snapper, Alaria Esculenta / Edible Snapper, Carrageenan / Carrageenan, Palmaria Palmata / Seaweed, BIO Helianthus Annuus Seed Oil / Sunflower Oil)
BIO Jaggery / Dried Cane Juice
Ganoderma lucidum / Red Reishi extract
Ganoderma lucidum / Red Reishi
BIO RAW Ceratonia Siliqua / Carob
RAW Boswellia Serrata gum resin / Juniper resin
BIO RAW Vitis Vinifera / Sultana raisins
BIO RAW Lepidium Meyenii / Peruvian Watercress (Maca)
Uncaria Tomentosa / Creeping Thistle (Vilkakora, Cat's Claw)
BIO RAW Triphala (Emblica officinalis / Indian angelica (Amalaki)
Terminalia bellirica / Terminalia bellirica (Bibhitaki)
Terminalia chebula (Haritaki)
Rhodiola rosea / Pink stonecrop
RAW Trifolium pratense / Meadow clover
RAW Bacopa monnieri / Small-leaved Bacopa (Brahmi)
RAW Withania Somnifera / Withania snodar (Ashvaganda)
RAW Gynostemma Pentaphyllum / Gynostemma pentaphyllum
BIO RAW Urtica Dioica / Nettle
BIO Sambucus Nigra Fruit / Elderberry
RAW Schizandra Chinensis / Chinese Clanoprache
BIO RAW GEMMA COMPLEX (Castanea Sativa Mill. Bud Extract / Chestnut Bud Extract, Fagus Sylvatica Bud Extract / Beech Bud Extract, Prunus Avium Bud Extract / Cherry Bud Extract, Prunus Cerasus L. Bud Extract / Sour Cherry Bud Extract, Juglans Regia L. Bud Extract / Walnut Bud Extract, Malus Domestica Bud Extract / Domestic Apple Bud Extract, Tilia Cordata Bud Extract / Heart Lime Bud Extract, BIO Helianthus Annuus Seed Oil / Sunflower Oil, BIO Lavandula Angustifolia Essential Oil / Lavender Essential Oil)
BIO RAW Syzygium Aromaticum / Clove
RAW Nigella Sativa Essential Oil / Black Cumin Essential Oil
BIO RAW Citrus Sinensis Peel Essential Oil / Red Orange Essential Oil
Boswellia Serrata Essential Oil / Frankincense essential oil
Grifola Frondosa / Cane Thistle (Sulphur, Maitake)
Auricularia Auricula-Judae / Elderberry Boltwort (Judas Ear)
BIO Lavandula Angustifolia Essential Oil (BIO GOLD ESSENCE)
BIO Lavandula Angustifolia Essential Oil (BIO LIGHT ESSENCE)
Sources
[1] BOH, Bojana, Marin BEROVIC, Jingsong ZHANG and Lin ZHI-BIN. Ganoderma lucidum and its pharmaceutically active compounds. BIOTECHNOLOGY ANNUAL REVIEW. 2007, 13(7), 265–266. ISSN 1387–2656.
[2] P. WASSER, Solomon. Reishi or Ling Zhi (Ganoderma lucidum). Encyclopedia of dietary supplements. Marcel Dekker, 2005, pp. 603–604.
[3] LIN, Zhi-bin and Hui-na ZHANG. Anti-tumor and immunoregulatory activities of Ganoderma lucidum and its possible mechanisms. Acta Pharmacologica Sinica. 2004, 25(11), 1387–1395.
Nařízení Evropského parlamentu nám neumožňují uvádět u výrobků neschválená zdravotní tvrzení. Není to možné ani v případech, kdy jsou tato zdravotní tvrzení potvrzená vědeckými studiemi. Zdravotní tvrzení zde není možné uvádět ani v rámci osobních zkušeností a referencí. Pro zjištění podrobnějších informací Vás proto odkazujeme na jiné zdroje.
Hodnocení zákazníků
Monika Šteflová
09.06.2022 11:47
Chci se pochlubit sbírkou prawteinů koupené v přejicí slevě 30% za níž velmi děkuji, aspoň jich mohu vyzkoušet mnohem víc. Mohu velmi doporučit všem a především dětem pro jejich raw složení a živinám, které jsou velmi dobře vstřebatelné a organismus…
---
Monika Hanušová
06.04.2022 20:25
Tento raw protein s přídavkem reishi je opravdu vynikající. Před jeho testovaním jsem měla trochu obavy, že chuť nebude úplně dobrá, protože obsahuje samé super zdravé věci, ale předčila všechna má očekávání. Chuť je slaďoučká a bohatě čokoládová,…
---
View all (3)
Technology and production process
24k Gold Essence
These products contain essential oil which has been harmonised using a specific energy frequency procedure which uses 24K gold. This is a technology which is unique to BEWIT and combines a scientific approach along with traditional methods called "spagyria" (an ancient method for extracting and combining herbs and plants).
AHINSA
Etický přístup spočívá v úctě ke všemu živému = naše výrobky jsme na zvířatech netestovali, netestujeme a ani nikdy v budoucnosti testovat nebudeme.
CTEO®
Piktogram CTEO® je vyjádřením BEWIT norem a protokolů, podle kterých kontrolujeme kvalitu našich esenciálních olejů. Ty zahrnují postupy pro získávání, přepravu, skladování, balení a expedici esencí. 
Abychom vždy dosáhli maximálních výsledků, esenciální oleje vyrábíme z rostlin, které pochází z nejlepších zdrojů celého světa. Jednotlivé složky vybíráme s důrazem na vědecké poznatky, historickou moudrost, odkazy našich předků a praktické výsledky.
GEMMA COMPLEX
These contain extracts from a range of buds from trees and plants including sweet chestnut, beech, cherry, walnut etc. And are gained utilising cold compressing techniques. We use Gemma Complex in our holistic cosmetics and our Prawtein ran­ge, where we always list exact ingredients.
LIGHT ESSENCE
This product contains essential oils which have been specially harmonised utilising our unique energy – frequency procedure. This is a specially developed BEWIT technology which combines modern scientific approaches with more tradicional methods "spagyria".
MERKABA FREQUENCY
The "Merkaba" is a Hebrew term for expressing the so called "Sacred Geometry" of the energy body. We harmonised these products utilising a unique frequency information procedure. These include use of gem energy, pyramidal energy, harmonic music frequencies and other harmonisation techniques.
PRODUCED WITH LOVE
The product has been developed and produced in an atmosphere of love, harmony and with intent of giving benefit to all who use it.
SPAGYRIC
During the production process we use a number of principles and methods which were first developed in ancient Egypt called "spagyria". Its principles are in separating plants into their primordial elements – salt, sulphur and mercury. Then the constituent parts are recombined achieving a cleaner, stronger and more efficacious form.
VEGAN
This product is suitable for vegans. At no stage during development, testing or production of this item were animal or dairy products used.
View all (9)
---
Česky (2)
---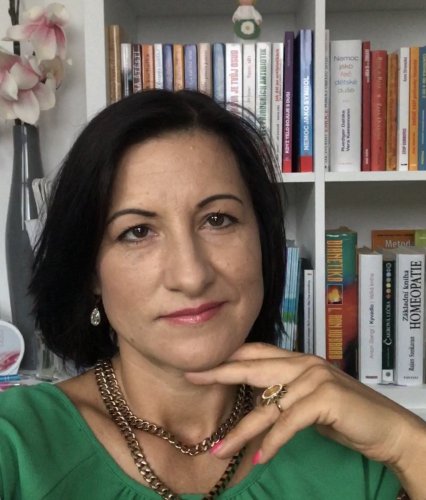 Monika Šteflová
Česky
Chci se pochlubit sbírkou prawteinů koupené v přejicí slevě 30% za níž velmi děkuji, aspoň jich mohu vyzkoušet mnohem víc...
Chci se pochlubit sbírkou prawteinů koupené v přejicí slevě 30% za níž velmi děkuji, aspoň jich mohu vyzkoušet mnohem víc. Mohu velmi doporučit všem a především dětem pro jejich raw složení a živinám, které jsou velmi dobře vstřebatelné a organismus si z nich vezme vše, výsledky jsou velmi rychlé. Tabletová forma vitamínů a minerálů s pochybným složením, jsou dávno minulosti. Dlouho jsem hledala něco, co je opravdu přírodní, kvalitní a s láskou připravené. Zlepšil se mi život a zdraví.
Přihlášení zákazníci mohou hodnocení označit jako užitečné.
---
Monika Hanušová
Česky
Tento raw protein s přídavkem reishi je opravdu vynikající. Před jeho testovaním jsem měla trochu obavy, že chuť nebude úplně...
Tento raw protein s přídavkem reishi je opravdu vynikající. Před jeho testovaním jsem měla trochu obavy, že chuť nebude úplně dobrá, protože obsahuje samé super zdravé věci, ale předčila všechna má očekávání. Chuť je slaďoučká a bohatě čokoládová, prostě hodně návyková. Třikrát denně mocca lžička zažene chuť na sladkosti, takže s pomocí prawteinu a Bewit sady SLIM BODY jde váha dolů a imunita a energie se naopak neustále zvyšuje. Tento protein určitě všem doporučuji :-)
Přihlášení zákazníci mohou hodnocení označit jako užitečné.