Ingredients:
98% Organic certified ingredients
2% CTEO (Certified Therapeutic Essential Oils)
100% pure and natural
0% synthetic
Organic Safflower Oil, Organic Sunflower Oil, Organic Apricot Oil, Organic Cherry Oil, Organic Hemp Oil, BEWIT GOLD BEAUTY essential blend, Organic Olive Oil, Organic Almond Oil, Organic Walnut Oil, Organic Avocado Oil, Organic Perilla Oil, Organic Argan Oil, Organic Rosehipe Oil, Organic Carrot Seed Oil, Organic Opuntia Oil, GEMMA COMPLEX – (Organic Castanea Sativa Bud Extract, Organic Fagus Sylvatica Bud Extract, Organic Prunus Avium Bud Extract, Organic Prunus Cerasus Bud Extract, Organic Juglans Regia Bud Extract, Organic Malus Domestica Bud Extract, Organic Tilia Cordata Bud Extract, Organic Crataegus Laevigata Flower and Leaf Extract, Organic Sunflower Oil, Organic Lavender Essential Oil), Benzoin essential oil
Part of the body: face and neckline
Caution: Shake before use.
Store in dry place, protect from the heat.
Sensitive persons – please test on small skin area due to allergen content
---
Ingredients (INCI)
:
Carthamus tinctorius seed oil
Helianthus annuus seed oil
Prunus armeniaca kernel oil
Cannabis sativa seed oil
Prunus avium seed oil
Dipterocarpus turbinatus balsam oil
Lavandula angustifolia oil
Styrax benzoin resin oil
Cymbopogon martinii oil
Aniba rosaeodara wood oil
Prunus cereus seed oil
Cedrus deodara wood oil
Pelargonium graveolens flower oil
Prunus amygdalus dulcis oil
Olea europaea fruit oil
Boswellia serrata oil
Daucus carota sativa seed oil
Juglans regia seed oil
Persea gratissima oil
Cananga odorata flower oil
Copaifera officinalis resin oil
Melaleuca alternifolia leaf oil
Juniperus communis fruit oil
Castanea sativa bud extract
Fagus sylvatica bud extract
Perilla ocymoides seed oil
Argania spinosa kernel oil
Prunus avium bud extract
Prunus cerasus bud extract
Juglans regia bud extract
Malus domestica bud extract
Tilia cordata bud extract
Cratageus laevigata leaf/flower extract
Rosa canina seed oil
Chamomilla recutita flower oil
Santalum album wood oil
Commimphora myrrha oil
Daucus carota sativa root extract
Opuntia ficus-indica seed oil
Rosa centifolia flower oil
Rosa damascena flower oil
linalool
geraniol
benzyl benzoate
benzyl alcohol
citronellol
farnesol
limonene
geranial
---
Česky (1)
---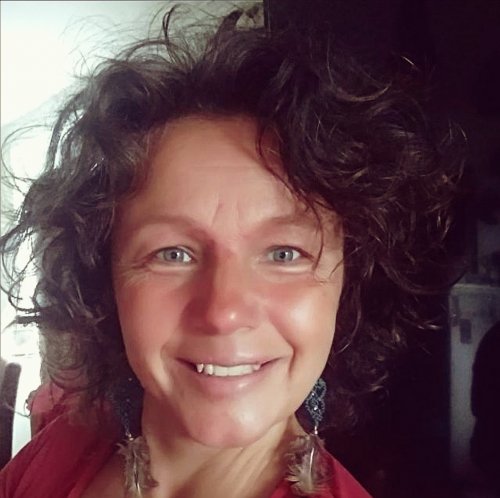 Marta Raidova
Před 3 dny
22.09.2020 07:12
Česky
Jsem nadšená a má pleť velmi spokojená, je jemnější, rozjasněnější, sametovější. Musím říct, že tato kosmetika mne učí...
Jsem nadšená a má pleť velmi spokojená, je jemnější, rozjasněnější, sametovější. Musím říct, že tato kosmetika mne učí pravidelně o sebe pečovat. Vůně, která se line z tohoto séra, ve mne vzbuzuje pocit tajemství, přitažlivosti. Mám velmi citlivou pleť se sklonem k ekzémům, takže si musím dávat velký pozor, co na sebe dávám, a proto tento produkt mohu doporučit i lidem s velmi citlivou pletí.
Přihlášení zákazníci mohou hodnocení označit jako užitečné.