If you get surrounded with fragrance of pine essential oil then you will feel the sense of vitality. It is easier to get connected with your intuition and also with life itself. You will perform in much better way and also accept the responsibility, make the correct decisions based on right judgment.
Doctor Edward Bach recommended pine essence for people who have strong feelings of guilt and have remorse even if they really did not do anything wrong. Pine oil helps them to recover joyful, positive emotions and to accept oneself.
Pine with its qualities and properties is very similar to the eucalyptus (Eucalyptus globulus) and by mixing the two oils together you can multiply their effects. Aroma disinfects and cleans the air.
The pine has always been a symbol of long life, strength, perseverance and self-discipline in China and Japan.
English name: Pine
Latin name: Pinus Sylvestris
Country of origin: India
Warning:
If you want to find out more, "join our BEWIT community" :[http://www.bewit.cz/gb/how-to-start#…] and get continued access to valuable information of essential oils, aromatherapy, health and healthy lifestyle.
---
Nařízení Evropského parlamentu nám neumožňují uvádět u výrobků neschválená zdravotní tvrzení. Není to možné ani v případech, kdy jsou tato zdravotní tvrzení potvrzená vědeckými studiemi. Zdravotní tvrzení zde není možné uvádět ani v rámci osobních zkušeností a referencí. Pro zjištění podrobnějších informací Vás proto odkazujeme na jiné zdroje.
---
Všechny esenciální oleje BEWIT® (CTEO® - Certified Therapeutic Essential Oils) jsou pečlivě vyrobeny a harmonizovány pro dosažení maximálních výsledků. Pochází ze sklizní z nejlepších zdrojů z celého světa. Harmonie silic je podpořena jedinečnými postupy pyramidizování (PYRAMIDIZED®), BEWIT SPAGYRIC, GEMSTONE BALANCED a MERKABA FREQUENCY pro dosažení harmonie, největší síly a účinnosti.
---
---
Designated for use in the aroma lamps and diffusers and for the direct inhalation. Do not take internally. Do not apply undiluted to the skin. Keep away from children.
Disclaimer: The information given on this website is presented only with the intention of providing and supporting personal awareness. It is not intended to replace the individual relationship you have with your doctor or qualified medical professional. The intention is not to alleviate or treat any medical or psychological conditions or to provide prevention or diagnosis or to encourage such activities. If you are currently under medical care or undergoing any medical treatment, consult your doctor about any changes in your diet or changes in relation to the reported information.
This information is not meant to be medical advice, rather a platform for sharing knowledge and information. We urge you to reach your own opinion about your cooperation with a qualified medical professional and make your decisions based on your own sound judgment and research. This statement has not been evaluated by any regulatory authorities. We recommend that you conduct your own individual research prior to purchasing something or making a decision.
---
Česky (1)
---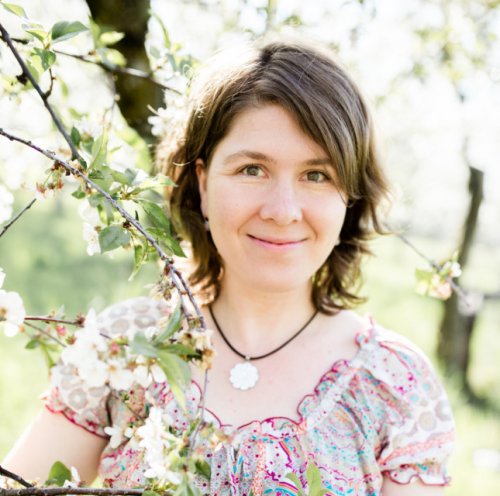 Klára Hrubá
Před 21 dny
13.11.2020 22:30
Česky
Borovice mi otevřela cestu k esenciálním olejům Bewit. Byla jsem zoufalá máma se třemi věčně nemocnými dětmi. Když přišel balíček...
Borovice mi otevřela cestu k esenciálním olejům Bewit. Byla jsem zoufalá máma se třemi věčně nemocnými dětmi. Když přišel balíček s difuzérem a Borovicí, tak už jsem ani moc nevěřila, že to pomůže. Protože oleje jsem používala už několik let a výsledek nula. Při prvním přivonění jsem cítila tu nádhernou vůni a věděla, že tenhle olej je úplně jiný, než ty, které jsem zatím poznala. Za tři týdny byly naše věčně unudlené děti úplně bez zahlenění a to byl prosinec! A kromě toho mě Borovice krásně pomohla napojit se na sebe a objevit cestu k mému vysněnému podnikání, kterou jsem marně hledala už několik měsíců. Pár kapek oleje a tolik zázraků. Borovice je stále naším nejoblíbenějším olejem. Pomůže s ucpaným nosem i tíživými pocity. Pro mámy a děti je to za mě olej č.1. Moc ráda k ní do difuzéru přidávám Red Orange.
Přihlášení zákazníci mohou hodnocení označit jako užitečné.